2006-08-06 - 9:10 p.m.
collapalooza 2006
Party was fun. Margarita buckets in freezer are a Good Thing.
I do like giving parties. What's up with that??
Pix--
Cake--Not a crumb left.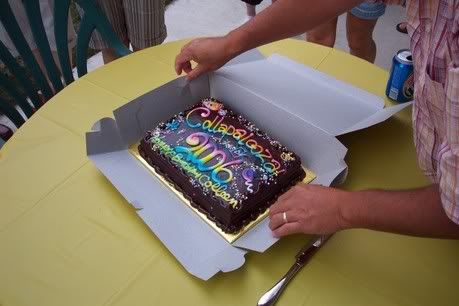 There's the man I love:

In one of the snaps of the party, I went "huh. who is that big person standing in the driveway".
I was that big person.
Sniff.
OK...for your dramatic makeover picture:
Then: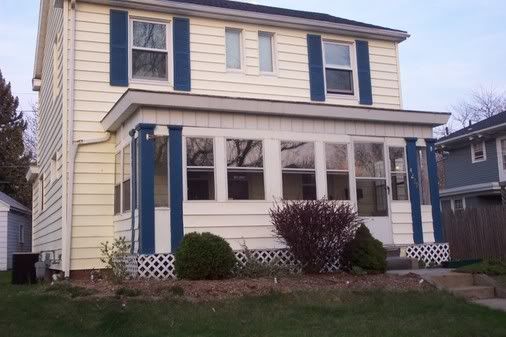 Now: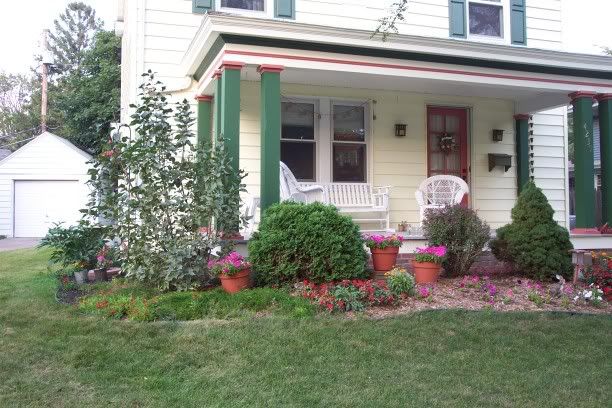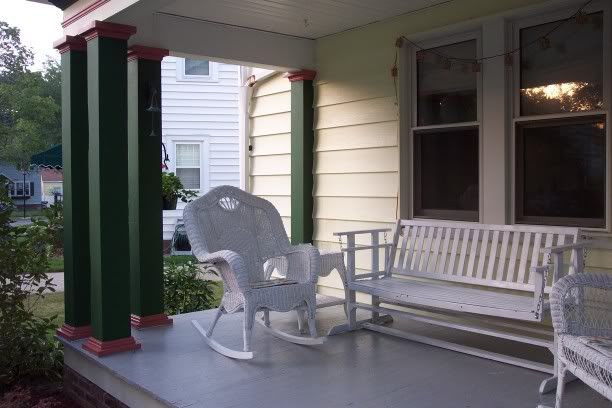 I am so proud of my husband, who did everything except rebuild the brick wall. I did some painting, but the construction work is all him. the only thing left for us to do is put up the new storm door.
3 comments so far