Here's where we were....
We power washed. Twenty bucks to rent for 24 hours. We were ready to go around the neighborhood washing stuff.


We wanted to power wash the porch floor to get 80 years of crap off it. Then we realized the siding was looking pretty grungy....
It's amazing what you can do with cold water....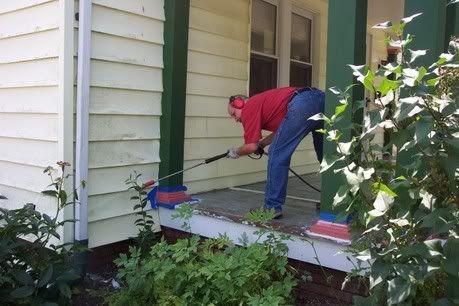 The house almost looks like it had a paint job. And messing with water isn't the WORST job to have on a 90 degree day....
Then Husband painted, and we put up the new porch lights. As god is my witness, we WILL finish this damn thing!