2006-06-04 - 5:04 p.m.
EEuw. What stinks?
I stink. No. Really. Like Pigpen, there are stink vibes coming off me right now.
For all my lazing about yesterday, I've worked today. Yesterday was yoga, planting a few flowers, and lazing about. Husband and I went out for "dunch" around 4, and lazed around the rest of the day. The weather this weekend has been FAB. Not too warm, gentle breezes. PERFECT.
Today, it's been more Project Porch. And Planting.
Here's the front door, masked and ready to go. Gah...I LOVE that blue tape! Yes. the buttugly storm door WILL BE replaced with one that's all glass and lets my lovely door (which has to be original to the house) show through.
Here it is painted. It's not quite so pink in person....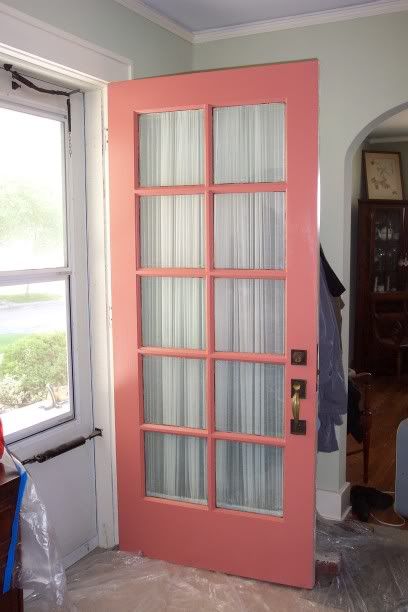 The door matches the color at the top of the pillars:
We can't figure out how to paint the trim up top....which part should be the pinkish color, which part should be the same green as the pillars....ideas?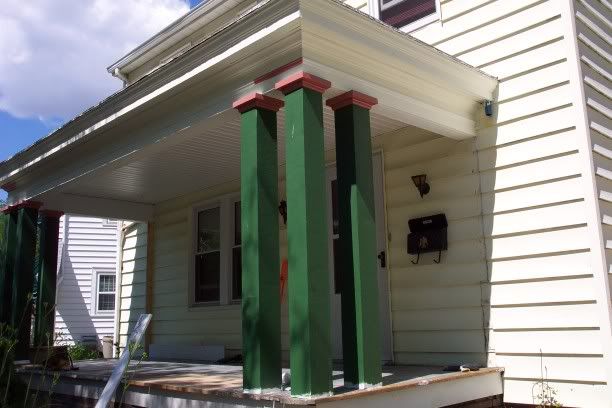 Here's how Husband is attaching the fake pillars....excuse me....FAUX pillars to the siding---this is also a nice picture of my Very Favorite House on The Block...
And finally....my peony is blooming!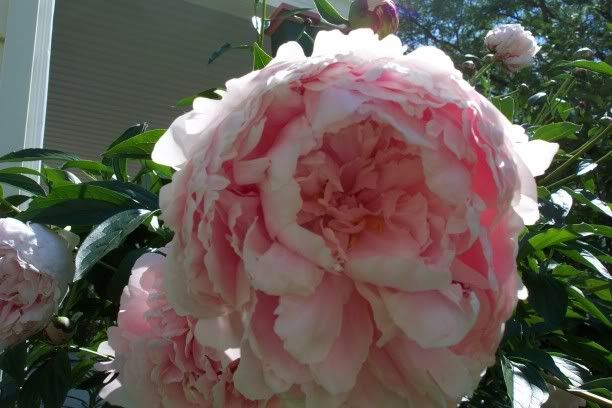 3 comments so far